All Work
Golden Gate Recreation Area Map
An interactive map to get more people outside and to the parks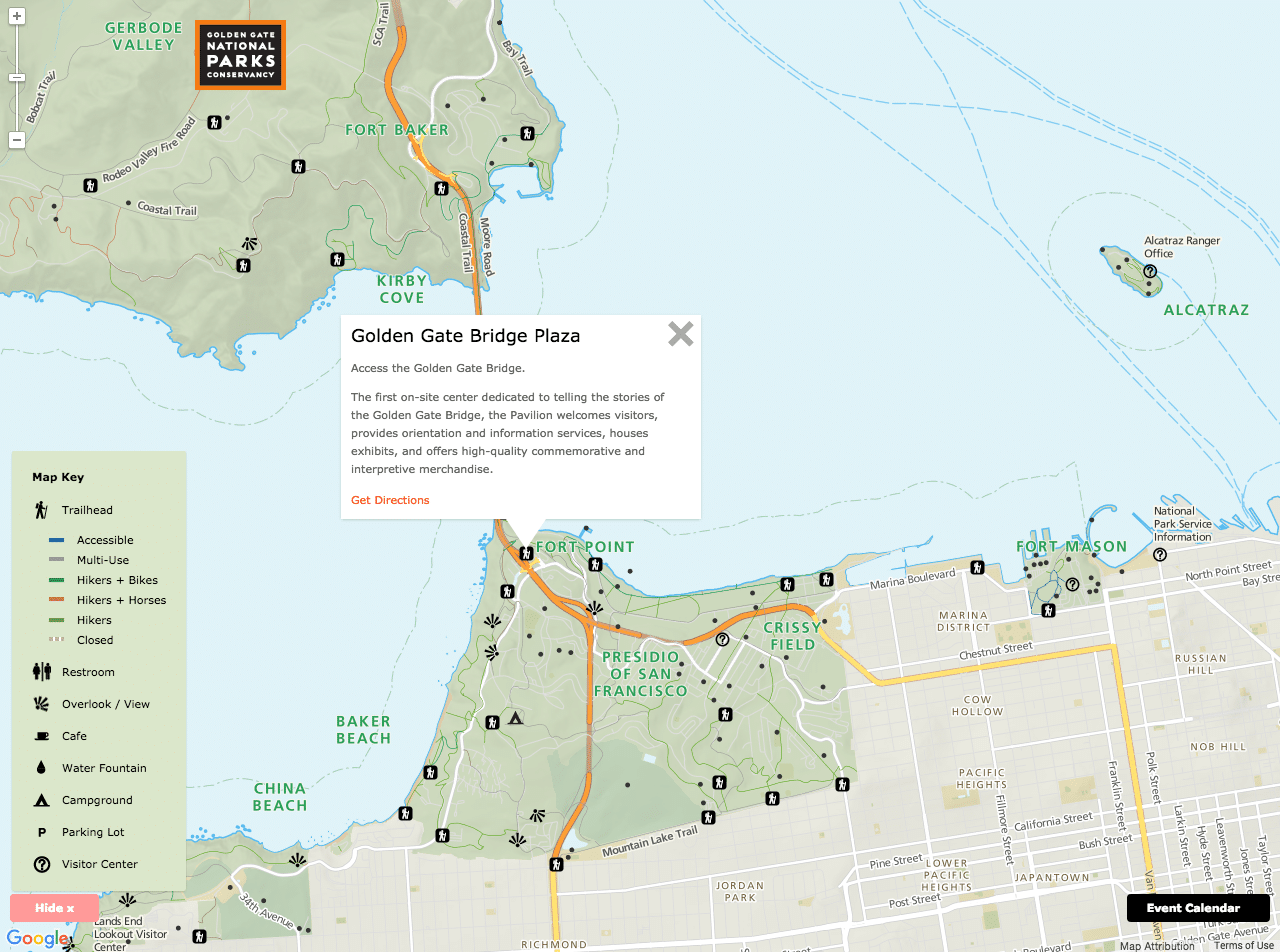 In 2013, the Parks Conservancy reached out to us to help with a new initiative: creating a beautiful map to help more locals (and tourists) get outside and into the Golden Gate National Recreation Area, the nation's largest urban national park, and to make it easier for Conservancy staff to create new maps and events on the website.
Part of our remit was also to build on existing efforts within the Conservancy wherever we could. For example, the Conservancy already works with Transit and Trails, which connects people with the trails in the Bay Area and beyond. We use their trail database to power a new curated trails page. Their data folds into the new map, along with an events calendar, locations and links for partner programs within the parks, and more.
We redesigned the "Big Map" from the ground up, using data from across the web. Sources include the Parks Conservancy, Presidio Trust, San Francisco State University, California Protected Areas Database, Transit & Trails, OpenStreetMap, the United States Geological Survey, and the National Parks Service. Phew!
We needed to help visitors find a way to enjoy our heavily visited iconic spaces, like Alcatraz, Muir Woods, and the Golden Gate Bridge, without overwhelming them with cars. We asked Stamen Design to help us. And they blew us away. – Michael Norelli

GIS Manager, Golden Gate National Parks Conservancy